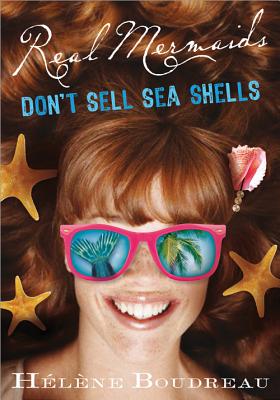 Real Mermaids Don't Sell Seashells (Paperback)
Sourcebooks Jabberwocky, 9781402284984, 215pp.
Publication Date: February 4, 2014
* Individual store prices may vary.
Description
Being a Teenage Mermaid is No Day at the Beach
A tropical vacation sounds like the perfect way to spend fall break--even for an aqua-phobic mer-girl like Jade. She can't wait to enjoy the warm sunshine and all-you-can-eat buffet with her best friend Cori and boyfriend Luke. (That's right. Boyfriend. It's official.)
But when a body splashes into the water as a cruise ship enters the harbor, Jade realizes there might be trouble in paradise. And the mysterious boy selling conch shells in the market definitely knows more than he's letting on. Jade promised herself: No mer drama on vacation But it couldn't hurt to check things out...right?
Praise for Real Mermaids Don't Wear Toe Rings:
"Bravo to H l ne Boudreau for hitting the bull's-eye with a fresh, affectionate, eatery twist on the classic coming-of-age-story."--New York Journal of Books
"The author keeps suspense high...while tapping straight into young teens' angst about friends, enemies, and boys."--Kirkus Reviews