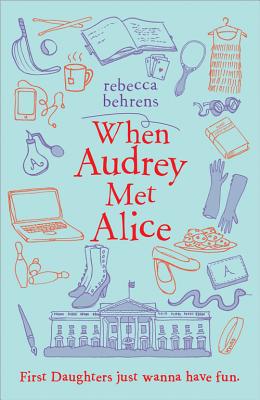 When Audrey Met Alice (Hardcover)
Sourcebooks Young Readers, 9781402286421, 304pp.
Publication Date: February 4, 2014
Other Editions of This Title:
Paperback (5/1/2015)
Prebound (5/1/2015)
* Individual store prices may vary.
Description
"Outrageous and riveting.'" -School Library Journal
Living in the White House is like being permanently grounded. Only with better security.
First Daughter Audrey Rhodes can't wait for the party she has planned. The decorations are all set and the pizza is on its way. But the Secret Service must be out to ruin her life, because they cancel at the last minute, squashing Audrey's chances for making any new friends. What good is having your own bowling alley if you don't have anyone to play with?
Audrey is ready to give up and spend the next four years totally friendless--until she discovers Alice Roosevelt's hidden diary. The former First Daughter's outrageous antics give Audrey a ton of ideas for having fun...and get her into more trouble than she can handle.
"The combination of humor, history, light romance and social consciousness make Rebecca Behrens' debut novel a winner." -BookPage
"Rebecca Behrens combines charming and quirky characters from two different centuries, creating a believable, engaging story that tugs at the heart and tickles the funny bone." -Nikki Loftin, award-winning author of The Sinister Sweetness of Splendid Academy
"Outrageous and riveting. ...this book aims to inspire and stir young girls to unearth their inner Alice Roosevelt and to 'eat up the world.'" -School Library Journal