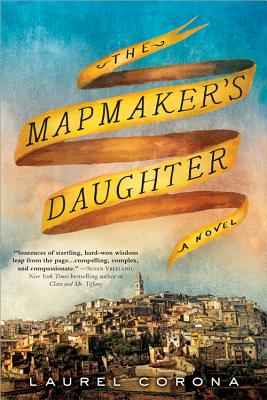 The Mapmaker's Daughter (Paperback)
Sourcebooks Landmark, 9781402286490, 360pp.
Publication Date: March 4, 2014
* Individual store prices may vary.
Description
"Vividly detailed and beautifully written, this is a pleasure to read, a thoughtful, deeply engaging story of the power of faith to navigate history's rough terrain."--Booklist
How Far Would You Go To Stay True to Yourself?
Spain, 1492. On the eve of the Jewish expulsion from Spain, Amalia Riba stands at a crossroads. In a country violently divided by religion, she must either convert to Christianity and stay safe, or remain a Jew and risk everything.
It's a choice she's been walking toward her whole life, from the days of her youth when her family lit the Shabbat candles in secret. Back then, she saw the vast possibility of the world, outlined in the beautiful pen and ink maps her father created. But the world has shifted and contracted since then.
The Mapmaker's Daughter is a stirring novel about identity, exile, and what it means to be home.
"A close look at the great costs and greater rewards of being true to who you really are. A lyrical journey to the time when the Jews of Spain were faced with the wrenching choice of deciding their future as Jews--a pivotal period of history and inspiration today."--Margaret George, New York Times bestselling author of Elizabeth I
"The many twists and turns in the life of the mapmaker's daughter, Amalia, mirror the tenuous and harrowing journey of the Jewish community in fifteenth-century Iberia, showing how family and faith overcame even the worst the Inquisition could inflict on them."--Anne Easter Smith, author of Royal Mistress and A Rose for the Crown
"A powerful love story ignites these pages, making the reader yearn for more as they come to know Amalia and Jamil, two of the most compelling characters in recent historical fiction. An absolute must-read "--Michelle Moran, author of The Second Empress and Madam Tussaud