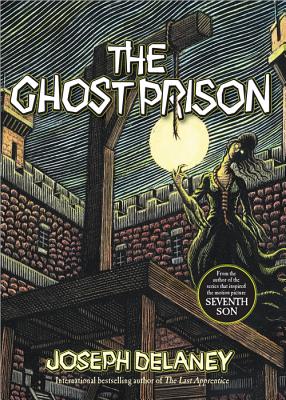 The Ghost Prison (Hardcover)
Sourcebooks Fire, 9781402293184, 92pp.
Publication Date: October 1, 2013
Description
Once I felt someone touch the back of my neck. It felt like the tip of an ice-cold finger. But when I turned to look there was nobody there.
Night falls, the moon rises, and fifteen-year-old Billy starts his first night as a prison guard. But this is no ordinary prison. There are haunted cells that can't be used, whispers and cries in the night...and the dreaded Witch Well. Billy is warned to stay away from the prisoner down in the Witch Well. But what prison could be so frightening? Billy is about to find out...
Praise of Joseph Delaney:
"Delaney's mastery of suspense will grip even reluctant readers with his dramatic, beautifully paced proses."--The Times (London)
"The Last Apprentice series continues to be one of the best written of the last several years."--Booklist
Advertisement