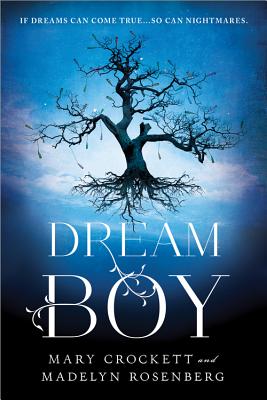 Dream Boy
Paperback

* Individual store prices may vary.
Description
"a mysterious adventure where romances, friendships and even the power of dreams are tested. You don't want to miss out on this exciting and totally unique adventure."--Girls' Life.com
A thrilling, romantic young adult novel that, like a dream, will have you questioning what is real. Martin is the boy of Annabelle's dreams. Literally. When he suddenly appears at her high school, Annabelle is giddy with excitement...until she realizes if dreams can come true, then so can nightmares.
Annabelle's dreams have started coming to life. Which is great when you're dreaming about a gorgeous guy whose purpose in life is to win the Best Boyfriend Ever Award. And then Dream Boy walks into your science class. Talk about the perfect date to homecoming. But not all of Annabelle's dreams are so...friendly. And when the dream stops, the nightmare begins...
It was all just brain waves, I thought--disconnected, like the notebook my friend Talon keeps. She draws a line down the middle; on the right she writes everything she remembers about a dream, and on the left notes about what's happening in real life. Reality on one side, dreams on the other, a clear line between the two.
But it turns out there are no clear lines--just a jumble of what is and what might be. And all of it is real.
"The authors expertly weave the real world and the mysterious world of dreams--where we access our deepest desires--in a perfect blend."--Eric Orloff, author of In Dreams
Sourcebooks Fire, 9781402295836, 336pp.
Publication Date: July 1, 2014
or
Not Currently Available for Direct Purchase