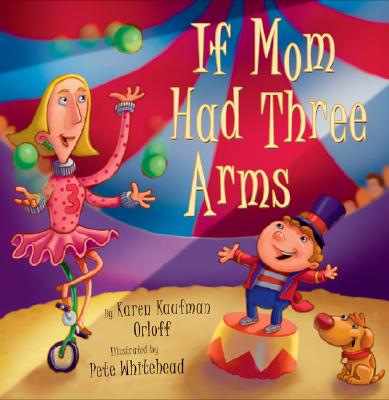 If Mom Had Three Arms (Hardcover)
Sterling, 9781402723568, 32pp.
Publication Date: March 1, 2006
* Individual store prices may vary.
Description
I only have two arms Every mother has said it sometime, and every kid has heard it. But a young boy wonders: what would happen if Mom really had moremany more? Children looking at this inventive and amusingly illustrated picture book will happily join in the fantasy. If Mommy had many arms, what could she do? Just imagine She d be Supermom, with three arms juggling, or four-armed Mom at a crosswalk, making cars stop and go. And why raise just one hand in class when you can raiseFIVE?As kids count along right up to 20 amazing presidential arms shaking hands, holding babies, signing bills, and saluting the flag, they ll come up with some great ideas of their own. But best of all, they will remember that Mom only needs her two real arms for hugging.
or
Not Currently Available for Direct Purchase