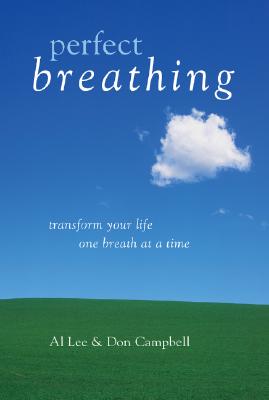 Perfect Breathing (Hardcover)
Transform Your Life One Breath at a Time
Sterling, 9781402743887, 230pp.
Publication Date: January 6, 2009
Other Editions of This Title:
Paperback (7/22/2015)
* Individual store prices may vary.
Description
We breathe without thinking about itbut those life-giving breaths are actively at the heart of everything that we do, and the single common denominator underlying every dimension of our being. The power of breath goes beyond the need for oxygen; conscious breathing techniques can accelerate healing, improve cognitive skills, enhance sex and intimacy, intensify meditation, boost athletic performance, and open our receptivity to greater spiritual awareness.
Perfect Breathing teaches us how to become conscious of that all-important breath, to recognize those situations where we need to breathe most efficiently, and to remember to take full, cleansing, powerful breaths every moment of the day. Each section contains valuable information that applies to significant areas of your lifeyour health, mind and emotions, physical performance, and spiritualityso you'll grasp the scope, breadth, and influence of breathing on each one. The techniques are all relatively simple to master; with just a few minutes a day and this easy-to-follow program, you'll slowly integrate conscious breathing into your life and routine.
Backed by compelling science and evidence from people for whom breathing is central (astronauts, fighter pilots, Olympic athletes, adventurers, performing artists, and others), and complete with exercises that address specific problems, Perfect Breathing is an important book in the science of breathing and a critical link to living longer, healthier, more robust lives.
or
Not Currently Available for Direct Purchase