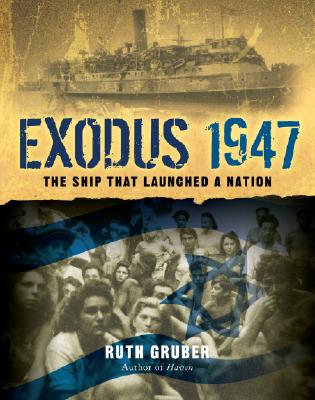 Exodus 1947 (Paperback)
The Ship That Launched a Nation
Union Square Press, 9781402752285, 204pp.
Publication Date: October 1, 2007
* Individual store prices may vary.
Description
On July 18, 1947, American journalist Ruth Gruber stood on a wharf in Haifa as the Exodus 1947 limped into harbor. The evening before, this unarmed ship, crammed with more than 4,500 Holocaust survivors, had been rammed and boarded by sailors of the British Navy to prevent her desperate human cargo from seeking refuge in Palestine. Gruber rushed to the scene and began witnessing the events as they unfolded, ultimately spending the next several months pursuing the exiles from port to port on the Mediterranean.
Gruber's quest produced riveting dispatches and vivid photographs published in the New York Herald Tribune and the New York Post that shaped worldwide perception of the plight of the DPs and arguably influenced the U.N. to create the state of Israel. This gripping book contains Gruber's moving images and text, plus additional reporting on the wretched camps in Europe where the refugees lived before boarding the Exodus 1947, as well as details of many passengers' eventual fates. In this edition marking the sixtieth anniversary of the voyage, Gruber's masterpiece remains as stirring and unforgettable as ever.
or
Not Currently Available for Direct Purchase