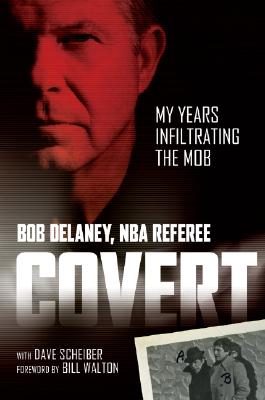 Covert (Hardcover)
My Years Infiltrating the Mob
Union Square Press, 9781402754432, 288pp.
Publication Date: February 1, 2008
Other Editions of This Title:
Paperback (6/1/2009)
* Individual store prices may vary.
Description
Featured on NPR and CNN
 In a riveting page-turner, NBA referee Bob Delaney reveals the clandestine life he led before becoming one of professional basketball's most respected referees.
In 1975, Delaney had spent only a year and a half as a New Jersey State Trooper when his superiors approached him with a tantalizing yet dangerous undercover assignment: to infiltrate the Mob. Delaney accepted, and became Bobby Covert, the president of Alamo Trucking, a fully-operational business used by law enforcement as flypaper for snagging crooks. 
At the height of
The Godfather
era, Delaney wore a wire and lived among wiseguys who modeled themselves on their on-screen counterparts, quoting lines from "The Movie" and boasting of how often they'd seen it. Delaney even crossed paths with Joe Pistone, the real-life Donnie Brasco (though neither knew the other was undercover), knowing all the while that a single slip could get him killed.
Ultimately gathering enough evidence to convict 30 members of the Bruno and Genovese crime families, Project Alpha was a success, but Delaney struggled with post-traumatic stress disorder and traces of Stockholm syndrome after getting too close to those he investigated. Therapy helped him come to terms with all he'd endured during his three tense years undercover, and, once a college basketball star, Delaney began officiating high school and intramural games as a way to rebuild his life—eventually working his way up to the NBA, where he has been a referee for more than two decades. 
or
Not Currently Available for Direct Purchase