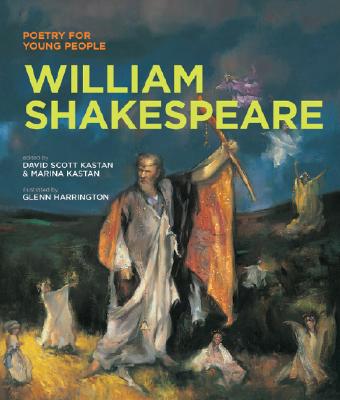 Poetry for Young People (Paperback)
William Shakespeare
Sterling, 9781402754784, 48pp.
Publication Date: April 1, 2008
* Individual store prices may vary.
Description
William Shakespeare was the greatest poet and playwright who ever lived, the dramatist who penned lines that we quote without even realising their origin. This work introduces children to the Bard, with a fully annotated collection of sonnets and soliloquies.
About the Author
David Scott Kastan is the Old Dominion Foundation Professor in the Humanities at Columbia University and one of America's best-known Shakespeare scholars. His daughter, Marina Kastan, currently a student, hopes to become a Shakespearean actress.Glenn Harrington's paintings have appeared on over 500 book covers, including such classics as Wuthering Heights; Pride and Prejudice; A Room with a View; and Man and Superman. His original oils are exhibited in museums, galleries, and in private collections worldwide. Glenn lives and works in Bucks County, Pennsylvania.