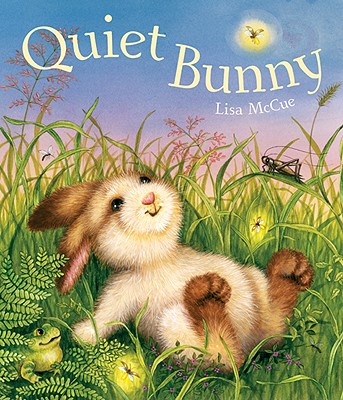 Quiet Bunny (Hardcover)
Sterling, 9781402757198, 32pp.
Publication Date: March 1, 2009
Description
In this beautiful picture book by renowned artist Lisa McCue, Little Bunny discovers the importanceand pleasureof dancing to your own kind of music.More than anything, Quiet Bunny loves the sounds of the forest: the birds chirping, the wind whispering shhhhh through the leaves, and, especially, the night song all the rabbits listen to. But, one day, he wonders: how can I join in? Bunny wanders the woods asking animal after animalbut he just can t ch-cheet like the cricket, ssssss like the hissing snake, or o-uuuu like the howling wolves. But nothing feels just rightuntil Quiet Bunny finds the wonderful beat that's his and his alone.
Praise For Quiet Bunny…
"The text is full of onomatopeic words, often incorporated into the illustrations, creating a pleasing link between story and picture...a natural read-aloud, allowing kids to join in the telling of the story" -- School Library Journal  
Advertisement