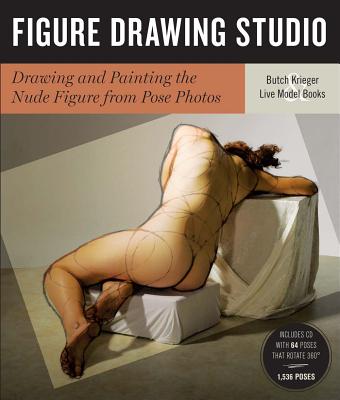 Figure Drawing Studio (Other)
Drawing and Painting the Nude Figure from Pose Photos
Sterling, 9781402761270
Publication Date: April 7, 2015
* Individual store prices may vary.
Description
Welcome to your very own Figure Drawing Studio, where artist Butch Krieger guides you through the fundamentals of learning to draw and paint the human form using photographs taken of live art models posing as they would for an art class. Innovative step-by-step exercises based on these images, from the popular Art Models series, will boost your skills and prepare you to draw from life. A companion disk features more than 1,500 high-resolution full-color photos to work with.
About the Author
Butch Krieger has worked as a professional artist for 42 years, including several years as a courtroom illustrator, with credits that include CBS, CNN, the AP, and USA Today. Mr. Krieger specializes in portrait and figure art, as well as trompe l'oeil still lifes. In addition to his first book, Watercolor Basics: People (North Light Books) he has written over 100 articles for various art magazines. Mr. Krieger resides in Washington State. Since 2005, Live Model Books has been photographing the human form for study by artists, illustrators, or anyone who needs high-quality figure reference photos. Through their Art Models projects and books, they seek to help people further their understanding of the human form. Live Model Books is based out of NH.