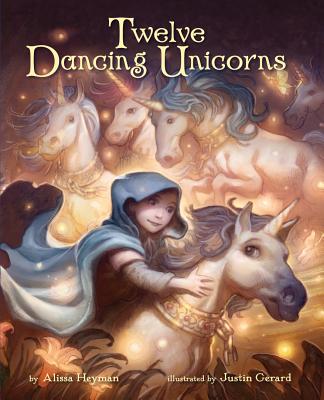 Twelve Dancing Unicorns (Hardcover)
Sterling Children's Books, 9781402787324, 32pp.
Publication Date: September 2, 2014
* Individual store prices may vary.
Description
Once upon a time, a king owned twelve enchanting unicorns that he locked up with golden chains. But every morning, he'd find the beautiful creatures peacefully asleep in their corral--with their chains shattered. Puzzled, he promised a reward to anyone who could reveal the unicorns' secret. With the help of a magic cloak, a little girl sets out to discover the truth . . . and help the special unicorn that she loves the most. This charming variation on "The Twelve Dancing Princesses," stars a delightfully spirited heroine and twelve magical unicorns.
About the Author
Alissa Heyman is a writer and editor who received her M.F.A. in poetry from Sarah Lawrence College. Her other writing credits include editing The Best Poems of the English Language (Mud Puddle Books) and abridging and adapting The Big Book series for Sterling, including The Big Book of Horror, The Big Book of Fairies, and The Big Book of Pirates. Justin Gerard has done illustration for DreamWorks, Warner Brothers, Disney, HarperCollins, Penguin, Little, Brown, and others. The Society of Illustrators featured his illustration "Beowulf and Grendel" in the 50th Annual of American Illustration, from his IPPY Award-winning book, Beowulf, Book I: Grendel the Ghastly. Justin lives in Greenville, SC.