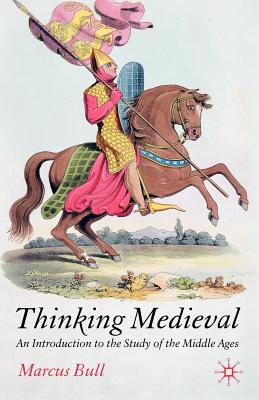 Thinking Medieval (Paperback)
An Introduction to the Study of the Middle Ages
Palgrave MacMillan, 9781403912954, 158pp.
Publication Date: September 27, 2005
* Individual store prices may vary.
Description
This book is aimed at students coming to the study of western European medieval history for the first time, and also graduate students on interdisciplinary medieval studies programmes. It examines the place of the Middle Ages in modern popular culture, exploring the roots of the stereotypes that appear in films, on television and in the press, and asking why they remain so persistent. The book also asks whether 'medieval' is indeed a useful category in terms of historical periodization. It investigates some of the particular challenges posed by medieval sources and the ways in which they have survived. And it concludes with an exploration of the relevance of medieval history in today's world.
About the Author
MARCUS BULL is Senior Lecturer in Medieval History in the University of Bristol. His previous publications include Knightly Piety and the Lay Response the First Crusade (1993) and The Miracles of Rocamadour: Analysis and Translation (1999). He plays an active role in Bristol's interdisciplinary Centre for Medieval Studies.