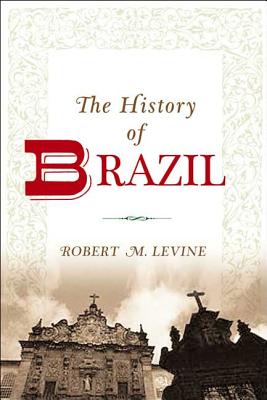 The History of Brazil (Paperback)
St. Martin's Griffin, 9781403962553, 256pp.
Publication Date: October 15, 2003
Other Editions of This Title:
Hardcover (11/30/1999)
* Individual store prices may vary.
Description
Brazil is a vast, complex country with great potential but an uneven history. This concise one-volume history will introduce readers to the history of Brazil from its origins to today. It emphasizes current affairs, including Brazil's return to democracy after more than two decades of military rule, and the economic consequences of adopting free-market policies as part of the creation of the global marketplace. The history of Brazil unfolds in narrative chronological chapters beginning with the Portuguese conquest and continues up to the present day.
"Levine's book is a good starting point for anyone interested in moving beyond the popular conception of Brazil as the land of Carnival and samba." - Publishers Weekly
About the Author
Robert M. Levine, Director of the Center for Latin American Studies at the University of Miami, is the author of more than a dozen books on Latin America and Cuba including Tropical Diaspora and the forthcoming Cambridge Concise History of Cuba.