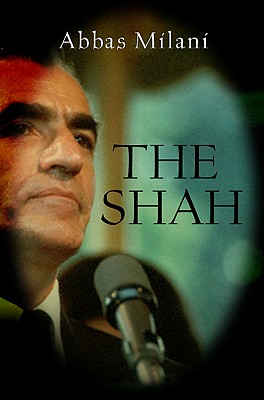 The Shah (Hardcover)
St. Martin's Press, 9781403971937, 496pp.
Publication Date: January 4, 2011
* Individual store prices may vary.
or
Not Currently Available for Direct Purchase
Description
Though his monarchy was toppled in 1979 and he died in 1980, the life of Mohammad-Reza Shah Pahlevi, the last Shah of Iran, continues to resonate today. Here, internationally respected author Abbas Milani gives us the definitive biography, more than ten years in the making, of the monarch who shaped Iran's modern age and with it the contemporary politics of the Middle East.
The Shah's was a life filled with contradiction as a social reformer he built schools, increased equality for women, and greatly reduced the power of the Shia clergy. He made Iran a global power, courting Western leaders from Churchill to Carter, and nationalized his country's many natural resources. But he was deeply conflicted and insecure in his powerful role. Intolerant of political dissent, he was eventually overthrown by the very people whose loyalty he so desperately sought. This comprehensive and gripping account shows us how Iran went from politically moderate monarchy to totalitarian Islamic republic. Milani reveals the complex and sweeping road that would bring the U.S. and Iran to where they are today.
About the Author
Abbas Milani is a historian and author. He is the Director of Iranian Studies at Stanford University and co-director of the Iran Democracy Project at the Hoover Institution. Milani has written for publications including The New York Times, The Wall Street Journal, and Forbes and has appeared on CNN, the BBC, and NPR, among others. A member of the board of directors of the Iranian Studies Group at MIT, the San Francisco Chronicle has said that "Milani has the ear of Washington insiders." He lives in California.
Praise For The Shah…
"The definitive biography... the scholarship is impressive" -- The Washington Times  "A finely wrought, enlightening biography."-- The Wall Street Journal
"Splendidly detailed... [Milani] succeeds in turning out a thoughtful biography without rancor." --The Chicago Tribune
"Milani brings to us a whole new set of facts, culled from thousands of recently declassified British, American and Iranian documents and hundreds of interviews, making this book fresh and relevant to the current democracy movement in Iran and to U.S.-Iranian relations."
-- San Franscisco Chronicle
 "An incisive portrait of a deeply riven man and his country... A stimulating biography and a thorough examination of the makeup of an entire nation."
--Kirkus Reviews
"A deeply researched portrait... The shah's private life, which included three wives, alleged mistresses, and extravagances in palaces and other riches, is effectively depicted. With sympathy born of a compassion for someone in over his head, Milani's meticulous amassing of facts establishes a base for readers to form their own opinions." --Booklist
"Milani interviewed many who were close to Pahlavi, and makes excellent use of archives and memoirs. The result is a comprehensive portrait of a man who modernized Iran—and in doing so ensured his own downfall." -- Macleans
"Abbas Milani brings to life the tragic figure of the late Shah of Iran… A refreshingly balanced biography!"-- Fawaz Gerges, author of Journey of the Jihadist and Obama and the Middle East
"For God's sake let us sit upon the ground/And tell sad stories of the death of kings."  Shakespeare's words from Richard II are an apt invitation to this gripping biography of Mohammed Reza Shah.  The Shah of Iran, Abbas Milani shows, was a tragic figure whose inner ghosts and deep personal flaws helped to destroy the hopes that were vested in him.  His downfall ushered in a nightmare from which Iran and the rest of world has yet to awaken.  Milani's detailed and richly nuanced narrative enables us to understand why the "modernizing monarch" so disastrously failed."
--Stephen Greenblatt, author of Will in the World: How Shakespeare Became Shakespeare
"A skilled book, a psychological biography with a profound historical background."--Shahrnush Parsipur, author of Women Without Men
"Using previously untapped archival material... narrates a tragedy of Shakespearean proportions."--Touraj Daryaee, Howard C. Baskerville Professor in the History of Iran and the Persianate World, University of California, Irvine
"For God's sake let us sit upon the ground/And tell sad stories of the death of kings."  Shakespeare's words from Richard II are an apt invitation to this gripping biography of Mohammed Reza Shah.  The Shah of Iran, Abbas Milani shows, was a tragic figure whose inner ghosts and deep personal flaws helped to destroy the hopes that were vested in him.  His downfall ushered in a nightmare from which Iran and the rest of world has yet to awaken.  Milani's detailed and richly nuanced narrative enables us to understand why the "modernizing monarch" so disastrously failed."--Stephen Greenblatt, author of Will in the World: How Shakespeare Became Shakespeare
Advertisement