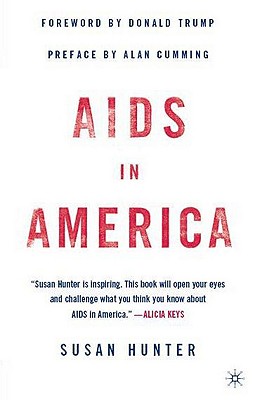 AIDS in America (Hardcover)
Palgrave MacMillan, 9781403971999, 232pp.
Publication Date: March 21, 2006
* Individual store prices may vary.
or
Not Currently Available for Direct Purchase
Description
With more than one million people currently infected and half a million already dead, the U.S. ranks among the top ten most severe AIDS epidemics in the world. Americans should know more about the current state of the epidemic so they can protect themselves and demand that the government act responsibly to reduce the danger of HIV in this country. Hunter exposes the ways in which the U.S. shamefully resembles a developing country, and the many fronts on which the government has failed to control the spread of the disease. In this startling book, she also shows what we must do to change the future of AIDS.
About the Author
Susan Hunter is independent consultant to world health organizations (UNAIDS, UNICEF, USAID). She is the author of "Black Death" (Palgrave Macmillan 2003), selected by the "London Times" online as one of the top five books on AIDS ever written. She lives in upstate New York.Alan Cumming won the Tony Award and the Drama Desk Award for his role as the emcee in the Broadway revival of Cabaret. He has appeared in many films including Emma, The Anniversary Party (which he also co-wrote and co-directed), Son of the Mask, Spy Kids, X2, The Tempest, and GoldenEye. He also provided voice work for The Smurfs movie. On television, Alan has appeared in The Good Wife, Riverworld, Web Therapy, and The L Word. His many audiobook credits include reading "Anil's Ghost," "The Conch Bearer," "Specimen Days," and "Vittorio, The Vampire."
Praise For AIDS in America…
"Susan Hunter is inspiring. This book will open your eyes and challenge what you think you know about AIDS in America. This is our country, and we can not afford to look away -- we need to act and empower ourselves with the information that is often hidden from our view."--Alicia Keys

"AIDS in America is a necessary step in a situation we cannot afford to ignore."--Donald Trump

"Hunter's ability to render such a large body of information coherent is impressive..."--Publisher's Weekly

"This book, and the stories of the people in it, is a call to arms. We all need to be armed with this information so we can tell our friends and families and neighbors and shock them into action."--Alan Cumming, from the preface

"Susan Hunter's breakthrough third book, AIDS in America is a wake up call about the raging epidemic in our midst. It should compel us all to break the silence on the crisis in American values that is putting my children and yours at a great and worsening risk from HIV/AIDS---right here in the homeland."--Paul Zeitz, Executive Director, Global AIDS Alliance

Praise for Black Death:
"This book opens many new perspectives on what has become the largest epidemic in human history. More importantly, it gives us insight into the human tragedy and triumph that is the daily bread of people and communities in the areas most affected by AIDS throughout the world"--Peter Piot, Executive Director, UNAIDS
Advertisement