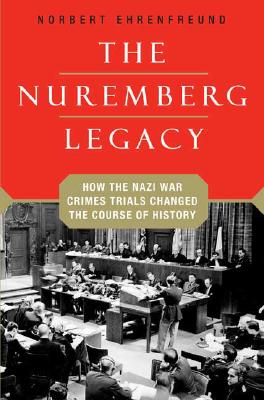 The Nuremberg Legacy (Hardcover)
How the Nazi War Crimes Trials Changed the Course of History
Palgrave MacMillan, 9781403979650, 257pp.
Publication Date: October 1, 2007
* Individual store prices may vary.
Description
Sixty years have passed since the Nuremberg trials of the major Nazi war criminals, but that event still stands as the foundation of international justice. Nuremberg not only ignited a revolution in international law but affected domestic law as well with its simple but profound priniciple that every individual accused of crime is entitled to a full and fair hearing.This book reveals how the precedents set at Nuremberg have affected human rights, race relations, medical practice, big business and even Germany's post-war development. It also examines the Nuremberg trials' influence on the modern war crimes trials of tyrants like Slobodan Milosevic and Saddam Hussein.
About the Author
Norbert Ehrenfreund has served as a judge for thirty years in the Superior Court of California. He served as a correspondant for "The Stars and Stripes" during the Nuremberg trials. He now lives in San Diego, California.
or
Not Currently Available for Direct Purchase