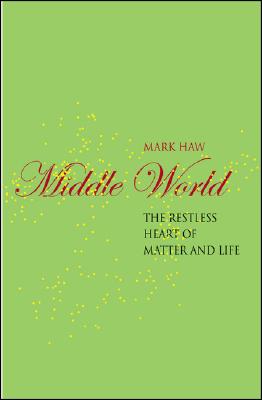 Middle World: The Restless Heart of Matter and Life (Hardcover)
The Restless Heart of Matter and Life
Palgrave MacMillan, 9781403986030, 197pp.
Publication Date: November 28, 2006
Description
Between the microscopic world of quarks and atoms, and the macroscopic (observable) one of pebbles and planets, there is another world, strangely neglected by science. It is inhabited by things like pollen, DNA and viruses. Physicist Mark Haw tells the story of how scientists finally saw the restless middle world, having ignored it for so long.
About the Author
MARK HAW is a Materials Scientist at the University of Nottingham, UK, having spent a decade researching Brownian motion at the University of Edinburgh and the Ecole des Mines, France. He has written Physics and Chemistry features for Nature and Physics World, published numerous short stories and penned three novels.
Praise For Middle World: The Restless Heart of Matter and Life…
"A delightful story of an overlooked and underappreciated science and the scientists who made it. The writing never falters." --Mark Buchanan, author of Nexus "Haw's excellent descriptions ensure that concepts normally encountered only at degree level are just part of a riveting story." --Chemistry World "An accessible and racy account -- there is something for everyone in this highly enjoyable little book." --Nature "Fast-paced, witty - with vignettes of the great minds who flung science into the modern era." --American Scientist
Advertisement