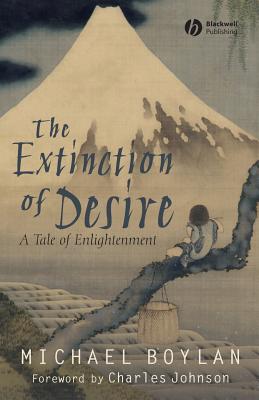 The Extinction of Desire (Paperback)
A Tale of Enlightenment (Blackwell Public Philosophy #9)
Wiley-Blackwell, 9781405148504, 205pp.
Publication Date: April 23, 2007
* Individual store prices may vary.
Description
What would you do if you suddenly became rich? MichaelO'Meara had never asked himself this question. A high schoolhistory teacher in Maryland, Michael is content- until, after afreak accident, he unexpectedly finds himself the beneficiary of amillion dollars that disrupt his life and leave him questioningeverything he had and everything he thought he wanted.
TheExtinction of Desire
blends Buddhist philosophy and fiction tomaps the course of one man's voyage to uncover thefundamental truths about what is really valuable in life.


An engaging novel that seeks to portray a philosophicaldepiction of the author's worldview theory

Addresses core topics in philosophy and religion - knowledge, reality, self and others, value-in narrative form

Confronts the place of materialism and instant gratification inour world views

Includes a foreword by Charles Johnson, winner of the AmericanNational Book Award for fiction in 1990, for his book MiddlePassage

Accompanied by a supporting website offering a wealth ofadditional resources, including discussion points for readinggroups and a teachers' guide: www.blackwellpublishing.com/publicphilosophy/boylan
About the Author
Michael Boylan is the Chair of Philosophy, Theology, and Religious Studies at Marymount University. He is also the author of A Just Society (2004), Ethics Across the Curriculum: A Practice-Based Approach (2003, with James A. Donahue), and Basic Ethics (2000). He received his Ph.D. from University of Chicago.