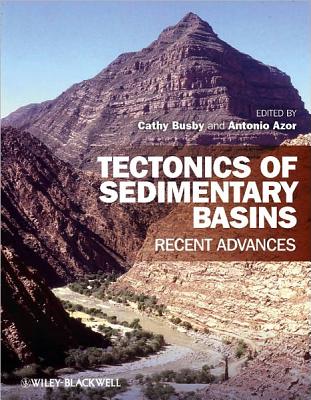 Tectonics of Sedimentary Basins (Hardcover)
Recent Advances
Wiley-Blackwell, 9781405194655, 664pp.
Publication Date: January 10, 2012
* Individual store prices may vary.
Description
Investigating the complex interplay between tectonics and sedimentation is a key endeavor in modern earth science. Many of the world's leading researchers in this field have been brought together in this volume to provide concise overviews of the current state of the subject.
The plate tectonic revolution of the 1960's provided the framework for detailed models on the structure of orogens and basins, summarized in a 1995 textbook edited by Busby and Ingersoll. Tectonics of Sedimentary Basins: Recent Advances focuses on key topics or areas where the greatest strides forward have been made, while also providing on-line access to the comprehensive 1995 book.
Breakthroughs in new techniques are described in Section 1, including detrital zircon geochronology, cosmogenic nuclide dating, magnetostratigraphy, 3-D seismic, and basin modelling. Section 2 presents the new models for rift, post-rift, transtensional and strike slip basin settings. Section 3 addresses the latest ideas in convergent margin tectonics, including the sedimentary record of subduction intiation and subduction, flat-slab subduction, and arc-continent collision; it then moves inboard to forearc basins and intra-arc basins, and ends with a series of papers formed under compessional strain regimes, as well as post-orogenic intramontane basins. Section 4 examines the origin of plate interior basins, and the sedimentary record of supercontinent formation.
This book is required reading for any advanced student or professional interested in sedimentology, plate tectonics, or petroleum geoscience.
Additional resources for this book can be found at: www.wiley.com/go/busby/sedimentarybasins.
About the Author
Cathy Busby got her BS from Berkeley and her PhD from Princeton University, both in Geological Sciences. She mainly works on upper crustal rocks, combining stratigraphy, structural geology, geochronology, geochemistry and paleomagnetics to solve tectonic problems. Her papers also include process-oriented studies in submarine and subaaerial volcanism, clastic depositional systems, and economic geology. Her research support has come from geothermal and gold exploration industries, as well as the petroleum industry, the U.S. Geological Survey, and the National Science Foundation. Antonio Azor Full Professor in Structural Geology and Tectonic Geomorphology at the Department of Geodynamics of the University of Granada (Spain). Research fields of interest: Structural Geology and Tectonics, Active Tectonics, Tectonic Geomorphology, Regional Geology of the Late Palaeozoic Variscan Orogen and the Alpine Betic Cordillera.
or
Not Currently Available for Direct Purchase