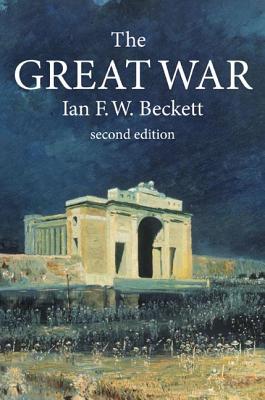 Wip.Beckett (Paperback)
The Great War_p2 (Modern Wars in Perspective)
Routledge, 9781405812528, 813pp.
Publication Date: November 1, 2007
* Individual store prices may vary.
Description
The course of events of the Great War has been told many times, spurred by an endless desire to understand 'the war to end all wars'. However, this book moves beyond military narrative to offer a much fuller analysis of of the conflict's strategic, political, economic, social and cultural impact.
Starting with the context and origins of the war, including assasination, misunderstanding and differing national war aims, it then covers the treacherous course of the conflict and its social consequences for both soldiers and civilians, for science and technology, for national politics and for pan-European revolution.
The war left a long-term legacy for victors and vanquished alike. It created new frontiers, changed the balance of power and influenced the arts, national memory and political thought.
The reach of this acount is global, showing how a conflict among European powers came to involve their colonial empires, and embraced Japan, China, the Ottoman Empire, Latin America and the United States.
About the Author
Professor Ian F W Beckett is an internationally known and widely published specialist on the British army and the First World War who has taught at both British and American universities.
or
Not Currently Available for Direct Purchase