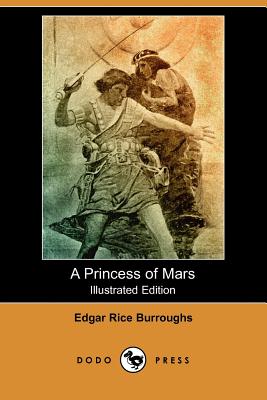 A Princess of Mars (Paperback)
Dodo Press, 9781406557701, 216pp.
Publication Date: August 24, 2007
Other Editions of This Title:
Paperback, Icelandic (12/6/2018)
Paperback (7/30/2008)
Paperback (4/12/2019)
Paperback, Bosnian (11/26/2018)
Paperback (8/12/2019)
Paperback (5/16/2018)
Paperback (12/7/2011)
Paperback (3/18/2017)
Paperback (9/21/2017)
Paperback (7/3/2003)
Paperback (9/1/2004)
Paperback (8/14/2019)
Paperback, Large Print (5/2/2006)
Paperback (8/11/2018)
Paperback (9/7/2018)
Paperback (6/22/2012)
* Individual store prices may vary.
Description
Edgar Rice Burroughs (1875-1950) was an American author, best known for his creation of the jungle hero Tarzan, although he also produced works in many genres. His first story Under the Moons of Mars was serialised in All-Story magazine in 1912. Burroughs soon took up writing full-time and by the time the run of Under the Moons of Mars had finished he had completed two novels, including Tarzan of the Apes, which was published from October 1912 and went on to become his most successful brand. Burroughs also wrote popular science fiction/fantasy stories involving earthly adventurers transported to various planets, lost islands, and into the interior of the hollow earth in his Pellucidar stories (1915), as well as westerns and historical romances. Along with All-Story, many of his stories were published in the Argosy Magazine. Among his most famous works are: A Princess of Mars (1912), The Return of Tarzan (1913), The Gods of Mars (1913), The Warlord of Mars (1913-14), The Beasts of Tarzan (1914), At the Earth's Core (1914) and The Land that Time Forgot (1918).