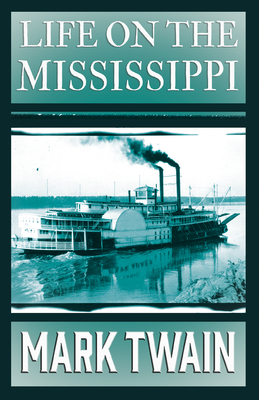 Life on the Mississippi
Paperback

* Individual store prices may vary.
Other Editions of This Title:
Digital Audiobook (12/26/2010)
Digital Audiobook (2/27/2015)
Paperback (7/18/2019)
Paperback (11/4/2011)
Paperback (1/14/2017)
Paperback (9/1/2004)
Paperback (1/6/2017)
Paperback (3/10/2017)
Paperback (4/3/2021)
Paperback (3/16/2017)
Paperback (6/29/2020)
Paperback (1/23/2015)
Paperback (12/14/2020)
Paperback (2/18/2018)
Paperback (1/31/2017)
Paperback (2/14/2014)
Description
First published in 1883, this book contains Mark Twain's memoir, "Life on the Mississippi". As well as being a memoir of his time spent as a steamboat pilot on the Mississippi river, this book is also a travel book that recounts his journey along the river from St. Louis to New Orleans - many years after the War. A fascinating and characteristically humourous account, this volume is highly recommended for fans of Twain's work, and it would make for a great addition to any personal collection. Samuel Langhorne Clemens (1835-1910), more commonly known under the pen name Mark Twain, was an American writer, lecturer, publisher and entrepreneur most famous for his novels "The Adventures of Tom Sawyer" (1876) and "The Adventures of Huckleberry Finn" (1884). Other notable works by this author include: "The Gilded Age: A Tale of Today" (1873) and "The Prince and the Pauper" (1881). Read & Co. Books is proudly republishing this fantastic work now in a new edition complete with a specially-commissioned biography of the author.
Read & Co. Books, 9781406721829, 342pp.
Publication Date: November 17, 2006