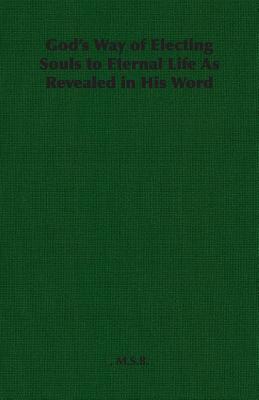 God's Way of Electing Souls to Eternal Life As Revealed in His Word
Paperback

* Individual store prices may vary.
Description
The Scriptures our only Guide - God's Procedure in Election - The Sovereignty of God - The Fallen State of Man - God's Remedy - The Universal''Call'' - The Ministry of the Spirit - God's Controversy with Man - The Convenanted Terms - Who are the Elect and when they are Elected - God's '' Purpose'' to Elect and his ''Act''of Electing - God's Fore-Knowledge and Dcrees - Principle of Election - Faith the Gift of God - ''Jacob have I Loved, but Esau have I Hated'' - ''Outward Calls''and ''Secret Purposes'' - ''Whome He did Foreknow, He also did Predestinate.
Pomona Press, 9781406788969, 160pp.
Publication Date: January 1, 2007