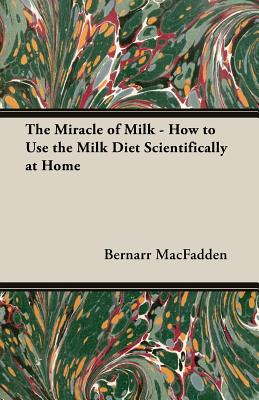 The Miracle of Milk - How to Use the Milk Diet Scientifically at Home (Paperback)
Pierides Press, 9781406795752, 216pp.
Publication Date: August 1, 2006
Other Editions of This Title:
Hardcover (11/4/2008)
* Individual store prices may vary.
Description
Originally published in 1924, the Milk Diet was a fad during the 1920s. It was claimed to have health benefits for a range of ailments because it flushed out the tissues, carried out diseased cells and waste, brought repair and nourishment to diseased parts, and increased the circulation and nerve action. This book is not intended to be used as a practical guide, but is an interesting and at times, amusing, read. Many of the earliest books, particularly those dating back to the 1900s and before, are now extremely scarce and increasingly expensive. Pierides Press are republishing these classic works in affordable, high quality, modern editions, using the original text and artwork. Contents Include: Why the Milk Diet Cures When to Use the Milk Diet The Milk Diet Regime, How to Use it at Home Preventing and Remedying Symptoms, Disturbances and Mishaps During the Milk Diet How to Change From the Milk Diet How to Keep the Health you Have Gained.