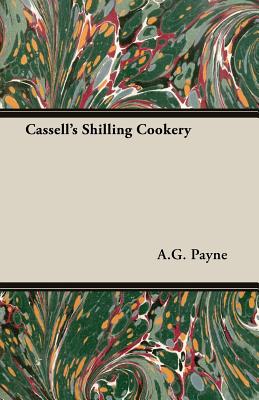 Cassell's Shilling Cookery (Paperback)
Read Country Book, 9781406798371, 372pp.
Publication Date: May 1, 2006
* Individual store prices may vary.
Description
Originally published in 1889, this is a wonderful cookery book full of old and forgotten recipes from the turn of the century. As well as being packed with many charming old adverts and quirky food stuffs, much of the content is still of practical use in the kitchen today. Many of the earliest books, particularly those dating back to the 1900s and before, are now extremely scarce and increasingly expensive. Vintage Cookery Books are republishing these classic works in affordable, high quality, modern editions, using the original text and artwork. Contents Include Stock Soups Sauces Lessons in Plain Cooking Fish Joints of Beef Joints of Mutton Joints of Veal Pork and Lamb Poultry, Rabbits and Small Birds Game Hashes, Stews, Mince, Ragout, etc Meat Pies and Puddings Forcemeat or Stuffing, Sausage Meat, Rissoles, Cutlets, Sweetbreads, Entrees, Etc Eggs, Omelettes, Rice, and Macaroni Breakfast, Luncheon, Supper and Occasional Dishes Vegetables Fruit Pies, Tarts, Cheesecakes, Fritters, Etc Jams, Jellies, Stewed Friut, Ices, Creams, Etc Puddings Bread, Cakes, Cups, Etc Ornamentation and Appearance Invalid Cookery Home Made Wines Index.