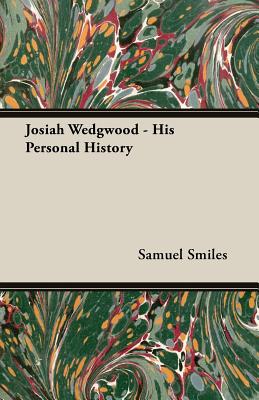 Josiah Wedgwood - His Personal History (Paperback)
Hesperides Press, 9781406798470, 320pp.
Publication Date: April 1, 2006
Other Editions of This Title:
Hardcover (11/4/2008)
* Individual store prices may vary.
Description
An industrial biography, originally published in 1894. Many of the earliest books, particularly those dating back to the 1900s and before, are now extremely scarce and increasingly expensive. Hesperides Press are republishing these classic works in affordable, high quality, modern editions, using the original text and artwork. Josiah Wedgewood-Birth and Education - The Wedgewood Family - Josiah Wedgewood Learns his Trade - Partnership with Harrison and Whieldon - Wedgwood begins Business for Himself - Improvement of Ware-Friendship with Bentley - Wedgwood's Marriage - Wedgwood Appointed Queen's Potter - Founding of Etruria-Partnership with Bentley - Roads and Canals Through Staffordshire - Improvement of Models-Chemistry - Amputation of Wedgewood's Right Leg - Wedgewood's Artistic Work - Portraits, Medallions, Artistic Work - Growan Clay-Kaolin-Bottgher-Cookworthy-Manufacture of Porcelain - Wedgewood's Jouney into Cornwall - Wedgewood and Flaxman - Wedgewood at Work again-Death of Bentley - Wedgwood's Pyrometer or Thermometer - The Barberini or Portland Vase - Wedgewood's Personal History-His Son's Education - Character of Wedgewood.