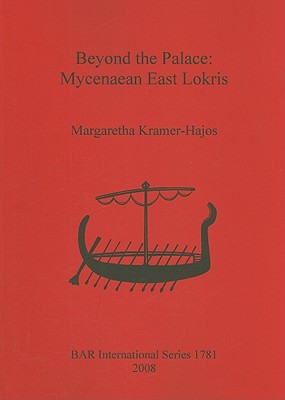 Beyond the Palace (Paperback)
Mycenaean East Lokris (BAR International #1781)
British Archaeological Reports Oxford Ltd, 9781407302690, 188pp.
Publication Date: July 15, 2008
* Individual store prices may vary.
Description
Archaeological sites in a well-defined area on the northwestern shore of the North Euboean Gulf, an area which roughly corresponds to the southeastern part of East Lokris (Central Greece) and which served as a corridor between northern and southern Greece over land as well as over sea. The first chapter defines the chronological and spatial framework. The following three chapters give factual information and deal respectively with the natural environment, the Mycenaean sites known in the area, and selected significant finds from the area. Part II analyzes these findings against the background of the area's location in Central Greece, north of the palace of Orchomenos and on the North Euboean Gulf, the northern part of the strait between the Greek mainland and the island of Euboea. Chapters 5 through 7 are interpretative and combine information from the previous chapters in order to, respectively, examine the influence of the landscape on site distribution, write a settlement history of the region, and examine what the finds tell us about the actual people and the society of our area in the Late Bronze Age. The conclusions of the study are briefly summarized in a final chapter.