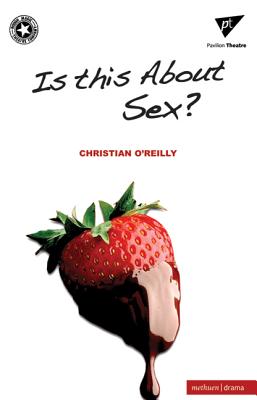 Is This about Sex? (Methuen Drama Modern Plays) (Paperback)
Methuen Publishing, 9781408101087, 94pp.
Publication Date: July 31, 2007
* Individual store prices may vary.
Description
Ireland's award-winning Rough Magic Theatre Company present this modern comedy of sexual policy and emotional manners at this year's Edinburgh Fringe Festival and the Dublin Theatre Festival.
When Daniel walks up to shop assistant Cathy and tells her he wants to buy a bra - for himself - it's their first step in a passionate affair. Meanwhile, their respective partners, Kay and Paul, are having sex together during lunch. But if everyone is getting what they want, why is no-one happy? Kay's friend Angela thinks she has all the answers - but does she?
Is this about Sex? is a modern relationship comedy about the serious matter of sex and what it means to be a man or a woman in a world that's just not as simple as it used to be...
About the Author
Christian O'Reilly is a playwright from Galway whose first full-length play, The Good Father (published in The Tiger In Winter, Methuen Drama 2006), was produced by Druid Theatre Company for the 25th Galway Arts Festival in 2002 and toured throughout Ireland in 2003. It was joint winner of the 2002 Stewart Parker New Playwright Bursary. His screen credits include Inside I'm Dancing, a feature film that won the Audience Award for Best Film at the Edinburgh Film Festival in 2004 and two Irish Film and Television Awards - Best Script and the AIB People's Choice Award for Best Irish Film.