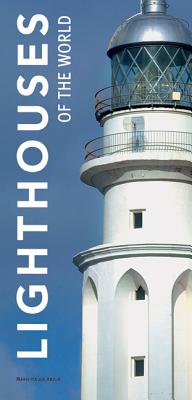 Lighthouses of the World (Hardcover)
Adlard Coles Nautical Press, 9781408106358, 239pp.
Publication Date: September 1, 2008
Description
Lighthouses hold a perennial fascination for all sorts of people - an indicator of danger, a beacon of the sea, laced with history and romance and a magnet for coastal walkers, holiday makers and tourists. This book is a beautifully presented panorama of over 150 lighthouses from 56 countries all around the world, all of which are accessible and many of which can be visited.
From lighthouses boldly beaming their lights from clifftops, to those clinging to the edge of cliff faces, this is a spectacular and unusual celebration of lighthouses from every continent.
This is a wonderful gift book in original packaging and a novel format which is just perfect for presenting lighthouses in all their glory.
About the Author
Marie-Haude Arzur has written for French and British newspapers for over 15 years. For the last ten years, she has been the editor of Le Chasse-Maree, a renowned and luxurious magazine dedicated to maritime history and ethnology.
Praise For Lighthouses of the World…
"A book to be cherished and well worthy of the Book of the Month title. Very highly recommended."—Sea Breezes Magazine "This is a truly beautiful book - made for lighthouse enthusiasts."—Maritime Journal "Beautiful pictures and great stories, the lighthouses all have their tales, their history and their fascination for us all. It is a great book to dip into and gather their magic."—Multihull Review "A mesmerising, poetic volume translated from French. Un Objet d'art."—Practical Boat Owner  
Advertisement