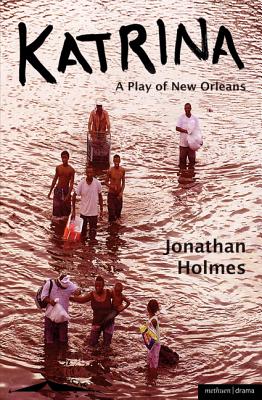 Katrina (Paperback)
A Play of New Orleans (Methuen Drama Student Editions)
Methuen Drama, 9781408125496, 45pp.
Publication Date: May 15, 2010
* Individual store prices may vary.
Description
In August 2005, Hurricane Katrina narrowly missed New Orleans. The resulting storms breached rotting levees and emptied neighbouring lake Pontchartrain into the city. Marooned by floodwater that swamped over 80% of their homes, the inhabitants had to wait a week without food or clean water before their own government came to their aid.
Katrina uses survivor testimonies and the rich cultural tradition of New Orleans to tell the story of the immediate aftermath of the hurricane. Shedding light on some of the more extraordinary and under-reported aspects of the tragedy, the play portrays an odyssey through a drowned space and a series of encounters with individuals displaced and abandoned within their own city. The plot follows from the death of Virgil, a decadent old New Orleanian, who has been killed by Hurricane Katrina. Trapped by the rising floodwater his partner Beatrice determines to take his body to safety at City Hall. During her journey she encounters a number of other survivors and hears their tales.
A Jericho House production, Katrina premiered at the Bargehouse, Oxo Tower Wharf, on 1 September 2009.
About the Author
Writer and director Jonathan Holmes was senior lecturer in drama at Royal Holloway for 6 years. He has directed a range of work and his latest authored piece was Fallujah which ran at the Truman Brewery, Brick Lane with a cast including Harriet Walter, Irene Jacob and Imogen Stubbs in 2007.