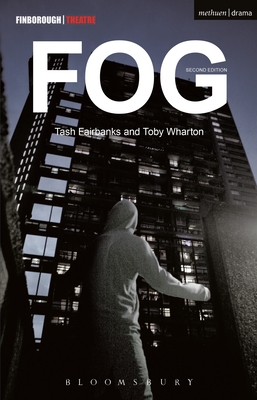 Fog (Modern Plays) (Paperback)
Methuen Drama, 9781408172391, 80pp.
Publication Date: April 30, 2013
Other Editions of This Title:
Paperback (10/31/2013)
* Individual store prices may vary.
Description
'Dis is a war zone, ya get me? An' we gotta take 'em all out, see?'

Fog is about two families: one white and dysfunctional, the other black and aspiring.

Fog and Lou were put into care as young children by their soldier father, Cannon, following the untimely death of their mother. Ten years later, Cannon returns, expecting to reassemble his family around him. But he feels a stranger in this 'new' England of broken promises. And nothing could prepare him for the damage that abandonment and an inadequate care system has wreaked on his kids. He desperately tries to repair what has been broken, but is it all too little too late?

Fog is a stunningly powerful and gritty play which confronts important social themes with a clear-eyed lack of sentimentality. The play looks at the care system and the effects on the children placed there. It explores the difficulties we face in trying to reconnect with people who have been absent throughout childhood, and the inadequacy of communication: words are used as loose sticking plasters to try and patch up and hide the exposed wounds of fractured relationships.
About the Author
Tash Fairbanks is a writer, theatrical performer and playwright. She trained at E15 Acting School, and was a founder member of the lesbian feminist Siren Theatre Company. Her playwriting includes commissions for Theatre of Thelema, Women's Theatre Group, Graeae, Theatre Centre and Charter Theatre Company with such works as Mama's Gone a Hunting, Curfew, From the Divine and Wash Your Hands Please.Toby Wharton graduated from RADA in 2007, and his acting credits include: Days of Significance (RSC), Ajax (Riverside Studios), Transient (Pleasance/Shunt Vaults), Home (Tristan Bates Theatre). Film and TV includes Post code, Silent Witness and The Bill. He has also taken part in many readings and workshops at The Royal Court, Young Vic, Soho, and National studios.