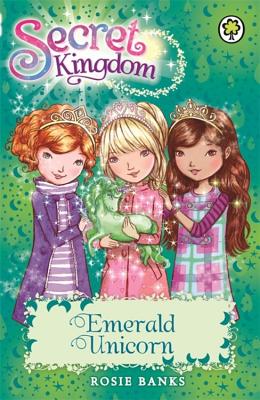 Secret Kingdom (Paperback)
23: Emerald Unicorn
Orchard Books, 9781408329085, 128pp.
Publication Date: May 9, 2017
* Individual store prices may vary.
Description
When Ellie, Summer and Jasmine receive an urgent message from King Merry saying that Queen Malice has taken over the Secret Kingdom, they know that this will be their most important adventure yet! The girls must find four magical jewels to create a new crown for the king - but how will they find the emerald when the entire kingdom is under the queen's wicked spell?
About the Author
Rosie Banks spent her childhood dreaming of magical creatures and faraway places, so it was natural that she grew up to write a series of stories in which such dreams come true! Rosie has always been close to her two best friends, and their special relationship provided her with inspiration for the magical trio of Ellie, Summer and Jasmine.