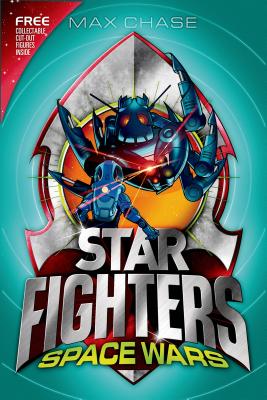 STAR FIGHTERS 6 (Paperback)
Space Wars!
Bloomsbury Children's Books, 9781408815830, 128pp.
Publication Date: April 29, 2014
* Individual store prices may vary.
Description
It is the year 5012 and the Milky Way galaxy is under attack. After the Universal War, a war that almost brought about the destruction of every known universe, the planets in the Milky Way banded together to create the Intergalactic Force - an elite fighting team sworn to protect and defend the galaxy. Only the brightest and most promising students are accepted into the Intergalactic Force Academy, and only the very best cadets reach the highest of their ranks and become . . . STAR FIGHTERS!
Space Wars!
Having escaped Xion, the crew of the Phoenix needs to find a way back home, but before they can locate the Milky Way they see a monstrous object looming through space towards them. It's the legendary Extractor - destroyer of planets - and it's on its way to destroy Xion. Faced with a dilemma: return home, or help save the aliens who just tried to kill them, Peri decides to use his half-human half-robot skills to try and save the Xion. Only then can they go home.
About the Author
Max Chase is the youngest of three brothers. He was born in England but grew up in Hong Kong. He has a black belt in karate and a red belt in Wing Chun. He has been writing since he was eight years old and now earns a living as a freelance journalist. He always dreamed about being an astronaut or a cowboy. With Star Fighters, he gets to be a little of both.
www.starfighterbooks.com
or
Not Currently Available for Direct Purchase