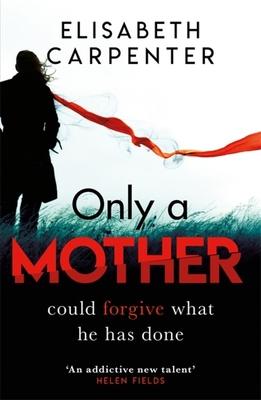 Only a Mother (Paperback)
Orion, 9781409181477, 352pp.
Publication Date: January 7, 2020
* Individual store prices may vary.
Description
'An addictive new talent' Helen Fields
ONLY A MOTHER . . .
Erica Wright hasn't needed to scrub 'MURDERER' off her house in over a year. Life is almost quiet again. Then her son, Craig, is released from prison, and she knows the quiet is going to be broken.
COULD BELIEVE HIM
Erica has always believed Craig was innocent - despite the lies she told for him years ago - but when he arrives home, she notices the changes in him. She doesn't recognise her son anymore.
COULD LIE FOR HIM
So, when another girl goes missing, she starts to question everything. But how can a mother turn her back on her son? And, if she won't, then how far will she go to protect him?
COULD BURY THE TRUTH
Perfect for fans of Lisa Jewell, Louise Jensen, Katerina Diamond, Helen Fields and CL Taylor - a hard-hitting psychological thriller told from the fresh perspective of a killer's mother.
Readers LOVE Elisabeth Carpenter . . .

'I LOVED 99 Red Balloons. What a rollercoaster of a read! I swear, you could almost SEE the moment when everything clicked into place in my head! A brilliant, tense, pacy read' Lisa Hall, bestselling author of Between Me and You
'Breathtaking' . . . 'Kept me enthralled from start to finish' . . . 'I was hooked from the beginning
About the Author
Elisabeth Carpenter lives in Preston with her family. She was awarded a Northern Writers' New Fiction award, and was longlisted for Yeovil Literary Prize (2015 and 2016) and the MsLexia Women's Novel award (2015).
Praise For Only a Mother…
A refreshing move forward from the sometimes exhausting twists and turns of some psychological thrillers, Only a Mother is nevertheless a real rollercoaster of a read, with an emotionally resonant ending that left me both moved and humbled by the strength of a mother's love. I couldn't put this book down—Charlotte Duckworth author of THE RIVAL

Elisabeth Carpenter skilfully portrays a mother's love with unflinching honesty and tenderness. But is it misplaced? I recommend reading this tense and compelling thriller to find out.—Caroline England, author of MY HUSBAND'S LIES

An unsettling, consistently compelling thriller with a terrific sense of foreboding.—B.P Walter, author of A VERSION OF THE TRUTH

An unsettling domestic psychological thriller ... Tense and heartbreaking—The i newspaper

'Only A Mother is brilliantly observed, both tender and heart-breaking, without once flinching from harsh realities. Taking on a traumatic subject, combining realism with drama, is an incredibly difficult task but Carpenter handles it with breath-taking skill. Highly recommended, this is exactly the subject matter that book clubs have been waiting for'—Helen Fields

Tense, shocking and terrifyingly believable. Only A Mother turns the psychological thriller on its head, coming at the genre from a wholly original angle. The writing is sharp; the characters complex and compelling; the story skillfully plotted. A fantastic read.—Rebecca Tinnelly, author of NEVER GO THERE