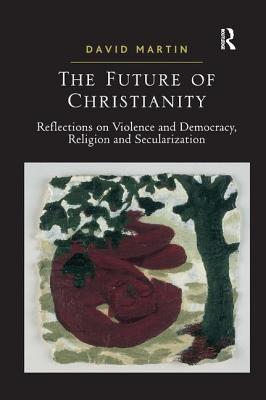 The Future of Christianity: Reflections on Violence and Democracy, Religion and Secularization (Paperback)
Reflections on Violence and Democracy, Religion and Secularization
Routledge, 9781409406693, 240pp.
Publication Date: January 28, 2011
Description
This book offers a mature assessment of themes preoccupying David Martin over some fifty years, complementing his book On Secularization. Deploying secularisation as an omnibus word bringing many dimensions into play, Martin argues that the boundaries of the concept of secularisation must not be redefined simply to cover aberrant cases, as when the focus was more on America as an exception rather than on Europe as an exception to the 'furiously religious' character of the rest of the world. Particular themes of focus include the dialectic of Christianity and secularization, the relation of Christianity to multiple enlightenments and modes of modernity, the enigmas of East Germany and Eastern Europe, and the rise of the transnational religious voluntary association, including Pentecostalism, as that feeds into vast religious changes in the developing world. Doubts are cast on the idea that religion has ever been privatised and has lately reentered the public realm. The rest of the book deals with the relation of the Christian repertoire to the nexus of religion and politics, including democracy and violence and sharply criticises polemical assertions of a special relation of religion to violence, and explores the contributions of 'cognitive science' to the debate.
About the Author
Professor David Martin is Honorary Professor in the Department of Religious Studies, Lancaster University; Emeritus Professor of Sociology at the London School of Economics; and a prolific contributor to public as well as sociological debate about religion. The author of more than 20 books, he has established creative lines of thinking both within the sociology of religion and at the interface between sociology and theology. Early books include Pacifism (Routledge 1965), The Sociology of English Religion (SCM 1967), and The Religious and the Secular (Routledge 1969), but Martin became best known for his magisterial A General Theory of Secularization (Blackwell 1978), which questioned the inevitability of secularization in modern societies. The secularization issue is complex, contingent, and infinitely variable, requiring detailed comparative analysis. Later work, notably Tongues of Fire (Blackwell 1990), elaborates the Latin American case within the "secularization" framework. Forbidden Revolutions (SPCK 1996) continues the commitment to comparative sociology, and Reflections on Sociology and Theology (Oxford University Press 1996) collects a series of essays on the title theme. Most recently (July 2005) Martin has up-dated the secularisation debate in his book On Secularization - towards a revised general theory (Ashgate), and published Christian Language and its Mutations (Ashgate 2002) and As a teacher, David Martin has initiated at least two generations of scholars into the discipline; organizationally he has promoted the sociology of religion both in Britain, through the British Sociological Association's Sociology of Religion Study Group, and internationally as President of the International Society for the Sociology of Religion. His distinction can be quantified in numerous invitations to give the most prestigious public lectures in the field and in a variety of academic appointments in both Europe and the United States.
Advertisement