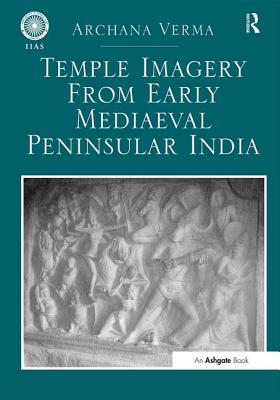 Temple Imagery from Early Mediaeval Peninsular India (Hardcover)
Routledge, 9781409430292, 312pp.
Publication Date: February 28, 2012
* Individual store prices may vary.
Description
Analyzing the ways in which ideas of heroic discourse and the socio-religious and political needs of the period moulded iconography, this book explores the evolution of the iconography of the early mediaeval Hindu temples of the Indian peninsula, over the course of the sixth-twelfth centuries C.E. In order to study the socio-religious and political atmosphere in which the early mediaeval temple iconography grew and developed its specific forms, the author makes use of the inscriptions, archaeological and the literary materials ranging from the fourth centuries B.C.E. to the thirteenth century C.E., as these give an idea of the continuities and discontinuities in the ideas of heroic and political discourses which lie at the back of the visual art forms that they created. Of particular interest are the royal charters, issued in Sanskrit and Tamil, the religious narratives from the Sanskrit epics and the Puranas, iconographic canons that form a part of the religious texts known as the Agamas, written in Sanskrit, the court literature of the early mediaeval period and the early historical Sangam Tamil literature, apart from the archaeological material from the Indian peninsula. The author focuses particularly on exploring the ideas of power current in the society that created the narrative iconography of the period and the region studied.
About the Author
Archana Verma has been a Visiting Fellow at the Institute of Archaeology, University College London, UK and a Fellow at the Indian Institute of Advanced Study, Simla. She researches and teaches on various aspects of South Asian Art History and Cultural Studies.
or
Not Currently Available for Direct Purchase