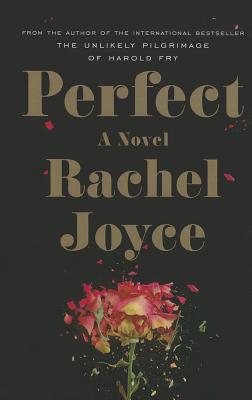 Perfect
Hardcover

* Individual store prices may vary.
Other Editions of This Title:
Hardcover (1/14/2014)
Compact Disc (1/14/2014)
Description
A spellbinding novel that will resonate with readers of Mark Haddon, Louise Erdrich, and John Irving, "Perfect "tells the story of a young boy who is thrown into the murky, difficult realities of the adult world with far-reaching consequences.
Byron Hemmings wakes to a morning that looks like any other: his school uniform draped over his wooden desk chair, his sister arguing over the breakfast cereal, the click of his mother's heels as she crosses the kitchen. But when the three of them leave home, driving into a dense summer fog, the morning takes an unmistakable turn. In one terrible moment, something happens, something completely unexpected and at odds with life as Byron understands it. While his mother seems not to have noticed, eleven-year-old Byron understands that from now on nothing can be the same.
What happened and who is to blame? Over the days and weeks that follow, Byron's perfect world is shattered. Unable to trust his parents, he confides in his best friend, James, and together they concoct a plan. . . .
As she did in her debut, "The Unlikely Pilgrimage of Harold Fry, " Rachel Joyce has imagined bewitching characters who find their ordinary lives unexpectedly thrown into chaos, who learn that there are times when children must become parents to their parents, and who discover that in confronting the hard truths about their pasts, they will forge unexpected relationships that have profound and surprising impacts. Brimming with love, forgiveness, and redemption, "Perfect "will cement Rachel Joyce's reputation as one of fiction's brightest talents.
Praise for Rachel Joyce
"Perfect"
""Perfect" is a poignant and powerful book, rich with empathy and charged with beautiful, atmospheric writing."--Tana French, author of "In the Woods "and" Broken Harbor"
" Rachel] Joyce, showing the same talent for adroit plot development seen in the bestselling "The Unlikely Pilgrimage""of Harold Fry, " brings both narrative strands together in a shocking, redemptive denouement.""--Publishers Weekly"
" "
" "Perfect"'s] unputdownable factor . . . lies in its exploration of so many multilayered emotions. There is the unbreakable bond between mother and son, the fear of not belonging . . . and how love can offer redemption.""--London Evening Standard"
" "
"The Unlikely Pilgrimage of Harold Fry"
" Rachel Joyce] has a lovely sense of the possibilities of redemption. . . . She's cleared space where miracles are still possible."--Ron Charles, "The Washington Post"
" "
"Joyce's beguiling debut is a] modest-seeming story of 'ordinary' English lives that enthralls and moves you as it unfolds."--"People" (four stars)
" "
" A] gorgeously poignant novel of hope and transformation.""--O: The Oprah Magazine"
" "
"A gentle adventure with an emotional wallop. It's a smart, feel-good story. . . . I can't think of a better recommendation for summer reading. And take your time, just as Harold does."--Bob Minzesheimer, "USA Today"
Wheeler Publishing, 9781410467331, 545pp.
Publication Date: February 5, 2014
About the Author
Rachel Joyce is the author of the international bestseller "The Unlikely Pilgrimage of Harold Fry." She is also the award-winning writer of more than twenty plays for BBC Radio 4. She started writing after a twenty-year acting career, in which she performed leading roles for the Royal Shakespeare Company and won multiple awards. Rachel Joyce lives with her family on a Gloucestershire farm.
or
Not Currently Available for Direct Purchase