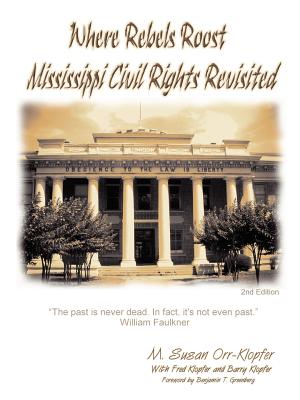 Where Rebels Roost... Mississippi Civil Rights Revisited (Paperback)
Lulu.com, 9781411641020, 684pp.
Publication Date: August 2, 2005
* Individual store prices may vary.
Description
A new look at the Mississippi Civil Rights Movement from the time that enslaved Africans arrived in Mississippi through 2005 as criminal cases and trials continue.. Whether a Rebel represents someone supporting the Confederacy's Lost Cause or someone opposing the caste system it represents, either way Mississippi has always been full of Rebels. Authors M. Susan Orr-Klopfer, Fred J. Klopfer, Barry C. Klopfer, Esq. Foreword by Benjamin T. Greenberg... "Understand Mississippi and you understand all of Democracy." Anonymous.