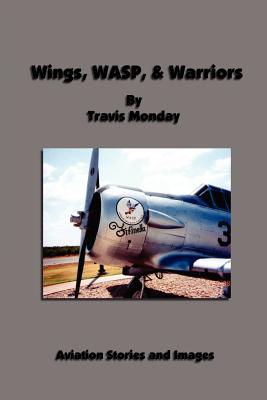 Wings, Wasp, & Warriors
Paperback

* Individual store prices may vary.
Description
True stories for aviation history buffs. Topics include WASP (Women Airforce Service Pilots); National WWII WASP Museum in Sweetwater; RAF (Royal Air Force) in Texas; Avenger Field in Sweetwater, Texas; P-47 Fighter Pilot Otto Carter and "The Sweetwater Swatter"; Pioneer Museum in Sweetwater; C-47 Crash and Memorial in Nolan Co., Texas; Charles Lindbergh in the Pacific in World War II; Military Gliders in World War II, including story of Combat Glider Pilot George Theis in Operation Varsity; South Plains Army Air Field; Silent Wings Museum in Lubbock, Texas; 348th Fighter Group; 340th Fighter Squadron (Minutemen); 460th Fighter Squadron (Black Rams); B-24 flight instructor A. N. Densmore; WASP flight instructor, Rigdon Edwards; Neel Kearby; Bill Dunham; and others. Also includes many historic photos and original artwork by Scott Morgan, Michael Vincent, and Otto Carter, III.
Lulu.com, 9781411658837, 212pp.
Publication Date: November 11, 2005