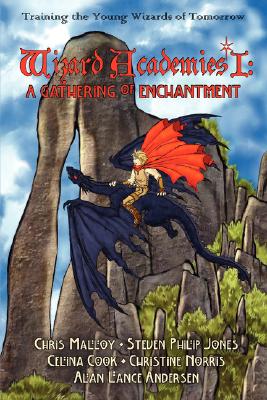 Wizard Academies I - A Gathering of Enchantment
Paperback

* Individual store prices may vary.
Description
BE TRUE to your Academy -- Your Wizard's Academy There are great universities of magick with hundreds of student wizards, small private schools with just a few juvenile mages, haunted academies, and even special institutions for young wizards in trouble. Wizard Academies I - A Gathering of Enchantment is a collection of stories about magickally-gifted youngsters training to be the Wizards of Tomorrow. Their problems are perhaps a bit unique: * Where do they send students who get expelled from a wizard academy? * Why is Grendel stalking the halls of my school? * How do you muck out the monster cages in the school zoo? THE ANSWERS to these questions are found in this delightful assortment of wizardling adventures. See what happens when kids, schools, monsters, and a few scoundrels and rascals are brought together in this first book in a new anthology series of magickal fiction featuring Wizard Academies.
Lulu.com, 9781411677876, 364pp.
Publication Date: January 28, 2008