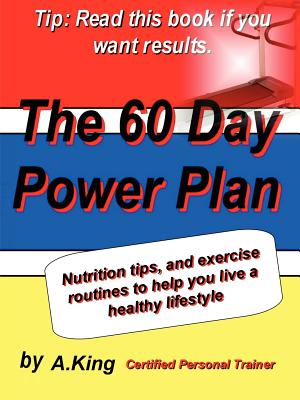 60 Day Power Plan (Paperback)
Lulu.com, 9781411679122, 196pp.
Publication Date: March 5, 2006
* Individual store prices may vary.
Description
The 60 Day Power Plan is perfect for those that want to lose weight and get focused really quickly. You have advice on nutrition and a great workout plan for the next 60 days and beyond. This book will start you off on the right track but it is up to you to take it to the next level. You have to make sure you follow the directions carefully and you will succeed. Antoine goes deep into the way you think to motivate you to reach those difficult goal. You will enjoy this book and you will want to buy it for your friends. Also, $1 dollar from each book sale goes to "The American Cancer Society", so not only are you getting healthy but helping caner research.