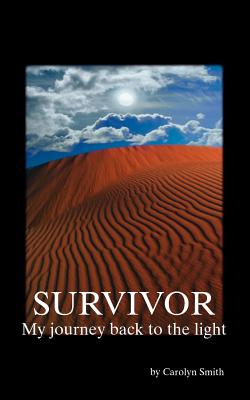 Survivor- My Journey Back to the Light (Paperback)
Trafford Publishing, 9781412019521, 104pp.
Publication Date: January 16, 2004
* Individual store prices may vary.
Description
Each time I dared to smile, another thunderbolt shook my world. Where would the grief end and the peace of mind begin?
About the Author
The author, Carolyn, 45, lives in Surrey, very happily married to Rod and has two children, Samantha, 7 and Jamie 22. She was born in the middle of three sisters to loving parents, Bob and Maureen Lowe, in Bootle, Liverpool. Carolyn is a qualified Accounting Technician and NVQ Assessor and a member of MENSA. As will become clear from this autobiography, circumstances have dictated the direction of her life for the past few years. Ordinarily, however, she is a strong and fiesty lady with an extraordinary sense of humour. Her biggest loss of late has been the world of work for which she has a passion. Currently every ounce of her being goes toward her attempting to rebuild enough strength to reintegrate back into useful society life. This book has been written to help other people "down on their luck" see that there is a glimmer of hope, a chink of light, in the distance. Whilst still a little vulnerable, Carolyn believes she has regained enough strength to overcome adversity and to continue her life unscarred. Battle-weary and older but with her sense-of-humour intact.