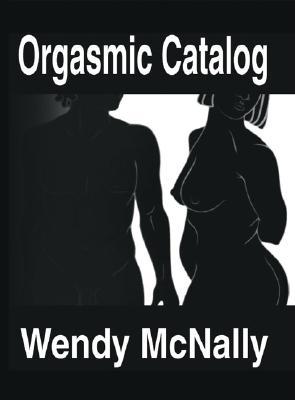 Orgasmic Catalog
Spiral

* Individual store prices may vary.
Description
Orgasmic Catalog is a novel entailing the story of a young girl named Helena as she awkwardly transcends the period from early puberty to maturity and independence. While discovering the base upon which Helena thrives, the reader is treated to her blossoming sensitivity and creativity, assisted by an array of culinary delights, poetic insights and a profusion of graphic illustrations.
Helena's humorous and solemn sexual awakening is introduced in the first chapter with immediacy and reverential delicacy. It establishes the integral path in the life of this aspiring, modern, young woman, as an orgasmic temple in a compelling search for her relevance in the universe.
The evolving Diva challenges her peers, her parents and her parish priest as she gains emotional confidence and acute physical charm. Her keen observations and ability to respond to pressure and annihilation result in a penetrating recognition of her sexual identity, followed by her commitment to a sanctimonious indulgence in its consequential pleasures and responsibilities.
As Helena's journey unfolds, the fundamental struggles with life and death and her maturing intellectual perceptions are developed through excerpts from "The Three Sisters," a novel that Helena begins to write in which she explores a primal world as revealed through the actions and thought processes of three mischievous, manipulative young girls, ultimately fated for unpredictable destinies.
Orgasmic Catalog is intended to captivate an adult male and female audience. On an external level, the inventive recipes; interpretive verse; and figurative artwork that occupy the pages between chapters, provide a simplistic and candidly austere compatibility for the reader with a desire for an innovative collaboration of diverse, but light entertainment.

Trafford Publishing, 9781412023689, 158pp.
Publication Date: November 16, 2015