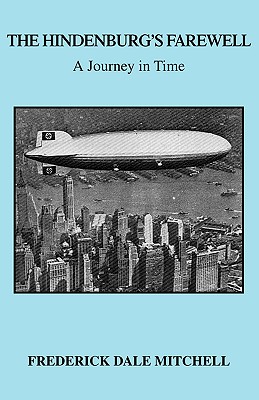 The Hindenburg's Farewell
A Journey in Time
Paperback

* Individual store prices may vary.
Description
A chance meeting, an incredible offer, a trip of your choosing back in time...What would you do?...Come with the author. Experience time transcended on this fantastic journey.
Trafford Publishing, 9781412089012, 152pp.
Publication Date: October 24, 2006
About the Author
Frederick Dale Mitchell was born in Pittsfield, Illinois between the Mississippi and Illinois Rivers. He grew up in the central Illinois towns of Effingham and Springfield where he graduated from Springfield High School and Springfield Junior College. Fred served in the U.S. Army as a surgical technician during the Korean War. In 1952 he married his wife, Shirley Thorndal. Fred held several management positions with Illinois Bell Telephone Company as well as with the "old" AT & T prior to his retirement to Arizona in 1984. Mr. Mitchell now pursues his varied interests in military history, duplicate Bridge, woodworking, international traveling, and writing. This book is preceded by Mr. Mitchell's first novel, "When Rivers Meet," published in 2005 by Vantage Press of New York City. It is a story about two trips in time. one which returns the main character back in time a hundred years to the Civil War as a Union cavalry commander, then to the Dakota and Arizona territories as a frontier cavalry troop commander. Finally his fascinating return to the twentieth century...acompanied by his entire troop of horse soldiers along with their horses, wagons, weapons and baggage. "Imagine how this story might continue!"