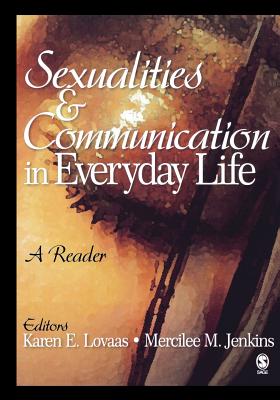 Sexualities and Communication in Everyday Life (Paperback)
A Reader
Sage Publications, Inc, 9781412914437, 327pp.
Publication Date: August 3, 2006
* Individual store prices may vary.
Description
Sexualities and Communication in Everyday Life: A Reader is a groundbreaking anthology on the role of communication in the construction and performance of sexualities in interpersonal contexts and in public discourses. Editors Karen E. Lovaas and Mercilee M. Jenkins bring together an interdisciplinary collection which include excerpts from foundational works, recent journal articles, and original pieces written specifically for this text. Key Features: * This collection (1) assists students in understanding the intersections of sexuality with other identity constructions; (2) introduces the concepts and implications of queer theory; (3) challenges students to move beyond stereotypical, dichotomous views of homosexual and heterosexual identities and communication styles; and, (4) facilitates students' awareness of and ability to recognize heteronormativity. * While most of the readings are written by communication researchers, there are many by scholars from various disciplines including sociology, English, psychology, gender studies, and anthropology. These works also exemplify a variety of research methods, with an emphasis on qualitative research including critical, ethnographic, and performance. * An introductory chapter providing a thorough review of literature to date on communication and sexualities is followed by sections on interpersonal contexts and public discourses. There is a logical flow from the foundational materials, to the examinations of sexuality in one's everyday vocabulary, interactions, and relationships, to wider social discourses, to interventions, praxis, and future visions. In addition, discussion questions follow each reading to spark personal reflection and application.