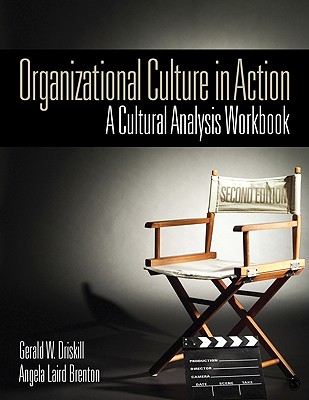 Organizational Culture in Action (Paperback)
A Cultural Analysis Workbook
Sage Publications, Inc, 9781412981088, 256pp.
Publication Date: September 13, 2010
* Individual store prices may vary.
Description
'Applying the metaphor of method acting, this workbook is an essential premier for classes in communication and organizational culture. In a cogent and easily accessible style, it provides superb guidelines for observing, interpreting, and understanding the subtle and complex nuances of an organization's culture. The integration of qualitative research methods with cultural analyses makes this text distinctive and valuable addition to any organizational communication class.'-Linda Putnam, University of California, Santa Barbara'The authors skillfully weave together theory, application, and their professional experiences to create a wonderfully useful book that meets the needs of students and practitioners. Anyone who takes cultural analysis seriously should read this book.'-Phillip G. Clampitt, University of Wisconsin-Green Bay and Metacomm'Organizational Culture in Action fills a real resource gap. It is a 'workbook' in the most positive sense of the word. It offers enough step-by-step guidance to give students the confidence they need to move forward independently. At the same time, it does not sidestep the theoretical complexities, conflicts, and confusions surrounding the world of organizational culture and cultural analysis. The book is well conceived, usefully structured, and filled with application exercises that really make sense and are pedagogically justified. My students found it to be both accessible and stimulating.'-John Gribas, Idaho State UniversityWhat is organizational culture? And how might knowledge of culture improve our organizational performances? Authors Gerald W. Driskill and Angela Laird Brenton have created a stimulating workbook to guide students through data collection, analysis, interpretation, and application of organizational culture data using a practical five-step process. Organizational Culture in Action: A Cultural Analysis Workbook begins by explaining theories on which organizational culture is.