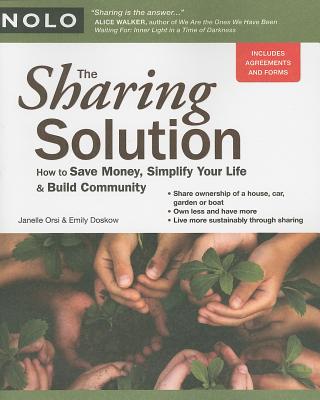 The Sharing Solution
How to Save Money, Simplify Your Life & Build Community
Paperback

* Individual store prices may vary.
July 2009 Indie Next List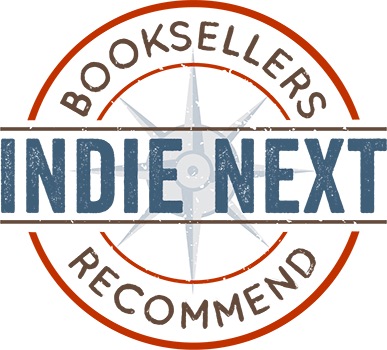 "In these economic times, this book is an amazing resource for people who are looking for ways to both reduce the amount of stuff they have and build community. The Sharing Solution guides you with worksheets, sample agreements, and real-life examples of people saving money and helping each other prosper."
— Luan Stauss, Laurel Book Store, Oakland, CA
View the List
Description
From housing and childcare to cars and household tools, many people are motivated to share resources but don't know how or where to start. The Sharing Solution is a practical and legal guidebook designed to help people create and maintain successful sharing arrangements while addressing commonly held concerns about liability and individual security. Who can benefit from sharing? Busy parents looking for help with meals or pet care; Retirees who are looking to share needed services; Anyone who wishes to purchase property but can't afford a singlefamily home; Those who wish to work fewer hours, but need to reduce living expenses; Professionals who work in the field of community economic development; Lowincome residents or those who require or desire a purchase that they cannot singlehandedly afford. And, not least of all, people who are concerned about the environment and wish to find ways to make their lifestyles more sustainable. In fact, statistics tell us that many people belong to this group and that there is enormous interest in the reduction of waste and consumption with fewer tons of solid waste hitting U.S. landfills and greater numbers of people recycling and composting, with 62% of yard waste composted, and a 40% increase in container and packaging recycling in 2007.
NOLO, 9781413310214, 480pp.
Publication Date: May 1, 2009
About the Author
Emily Doskow is a practicing attorney and mediator who has worked with families in the Bay Area since 1989. She is the author of Nolo's Essential Guide to Divorce," the co-author of Making It Legal: A Guide to Same-Sex Marriage, Domestic Partnership & Civil Unions" and The Sharing Solution: How to Save Money, Simplify Your Life & Build Community," " and the editor of many Nolo titles, including Divorce Without Court: A Guide to Mediation and Collaborative Divorce" and the bestselling Neighbor Law: Fences, Trees Boundaries & Noise." She specializes in family law, including adoption, parentage issues, domestic partnership formation and dissolution, and divorce. She is a graduate of the Boalt Hall School of Law at the University of California at Berkeley. Emily blogs on the ever-changing laws that affect gays and lesbians at Queer Justice: Nolo's LGBT Law Blog. She also blogs on marriage, adoption, parenting, divorce, child custody and child support at Nolo's Divorce, Custody & Family Law Blog, and on practical tips for sharing everything from lawnmowers and land to time and information at The Sharing Solution.try{F5_flush(document);}catch(e){}Janelle Orsi is an attorney living and working in Berkeley, California. Her law and mediation practice is focused on helping individuals and organizations share resources and create more sustainable communities. She specializes in nonprofit, small business, and real estate law, as well as a new field of practice -- sharing law. She has worked in a range of legal practice areas, including criminal defense, youth law, immigration, adoptions, LGBT rights, and estate planning. She attended Boalt Hall School of Law at UC Berkeley.try{F5_flush(document);}catch(e){}
or
Not Currently Available for Direct Purchase