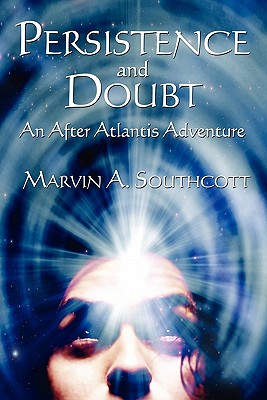 Persistence and Doubt
An After Atlantis Adventure
Paperback

* Individual store prices may vary.
Description
Davob is an innovative second-generation survivor of the inundated city and island of Atlantis in the Atlantic Ocean. First Landed and Settlebo, two communities of survivors, are formed on the east coast of the North American continent in the now-vicinity of Maryland. A log canoe designer, Davob dreams of fabricating the first one-man-carry birch bark canoe. Davob travels from Settlebo to First Landed and meets his dream girl, Ceresis, a trainee of Meena's shamanism. Ceresis and Davob fall in love as they learn healing, meditation, and telepathy techniques. In Settlebo, Omama from the mid-Pacific island of Mu visits Davob. Kado is Davob's primary doubter and disrupter. Kado plans attacks on Davob's projects repeatedly and suffers injury to himself in the process. Kado's group of doubters is swept over a cliff edge by coordinated levitation techniques guided by Omama. All the disrupters appear to be killed. Is Davob finally free of Kado's attacks?

PublishAmerica, 9781413755435, 204pp.
Publication Date: April 1, 2005
or
Not Currently Available for Direct Purchase